the Merrow Application Stores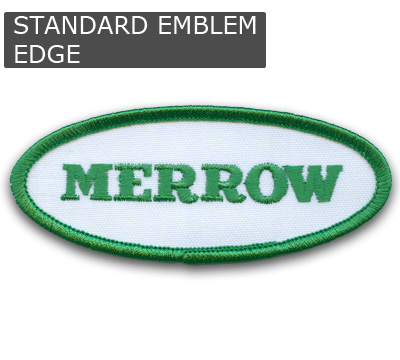 Dedidcated to building small marketplaces with Application specific products, the Merrow Application Stores have been developed by Merrow, in cooperation with our customers.
At Merrow one of the interesting peculularities of the business, is how specialized groups of our customers are. Manufactures of Emblems have entirely different needs than End-to-End seaming customers, who in turn differ greatly from Bridal Shops.
Merrow Application Stores has been designed to cater to each manufacturing sector well, AND seprately
As we considered the most effective way to deliver narrow ranges of the best products for specific manufacturing niches, we obviously turned to technology. The technology to seperate groups of product and present them coherently, the technology to manage a customers requirements and support them with additional associated product. The techniology to track the whole process.
But technology is only a framework - THE PRODUCTS, and THE EXPERTISE matter more than anything. If you want to know anything about joining material together - ask Merrow. If you want to know anything about sewing emblems, ask Merrow - if you want to know anything about overlock sewing - ask Merrow
We have a tremendous amount of expertise at Merrow - and the Application Stores allow us to focus on specific manufacturing secrtors and deliver information and products that help anyone in these sectors build great products
The future of the application stores will be shaped by our customers
Is there a specifc manufacturing market that you have trouble finding products for? Let us know... if it is related to sewing, we can probably help.
To all of you, from all of us at the the Merrow Application Stores - Thank you!
Charlie Merrow
CEO Merrow Global Stores